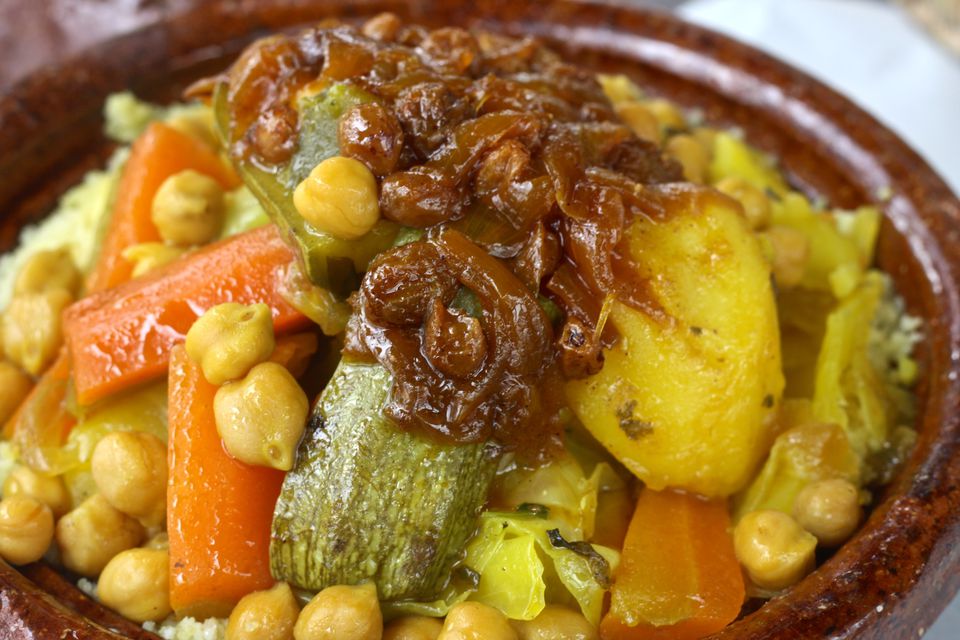 Although many will travel abroad or the culture and landmarks, there are others that prefer to plan their travels around some of the delicious food that can be found around the world.
Those exploring Morocco travel will find that the country can offer a wide range of dishes that offer equal measures of subtle spices and combinations of flavours that can't be found anywhere else.
Of course, those exploring Morocco travel for the first time with the help of exploringmoroccotravel.com may be unsure of where to begin when it comes to trying these new delicacies and may struggle when it comes to making a choice.
Although all Moroccan food is worthy of your time, the following is an outline of some of the North African dishes that should be sampled when visiting Morocco.
Zaalouk  
Moroccan lunch meals will often start with a series of hot and cold salads that contain a series of different vegetables including green peppers and sweet carrots.
Zaalouk is an aubergine-base dish that consists of chilli flakes, cumin, paprika and sugar. Despite the dish being enjoyed as a starter, it is a salad that can also be enjoyed on its own, although flatbread should always be used for the ultimate Moroccan experience
Moroccan Lamb Tagine with Prunes
Offering a perfect balance of sweet and sour, lamb tagine with prunes is one of the staple Moroccan dishes that contain a mixture of fragrant spices including ginger and cinnamon.
The meal is prepared using a cone-shaped pot and can also be prepared using beef. Both the food and the way it is prepared is something that should be experienced by those exploring Morocco travel.
B'Stilla
B'Stilla is another example of how Moroccan dishes balance sweet and savoury flavour for a completely original taste sensation.
This special pie is made using thin layers of pastry, pigeon meat, almonds and eggs which are flavoured using saffron and cinnamon.
The dish is often enjoyed as a celebratory meal, those exploring Moroccan travel should ensure that B'Stilla is a dish that is sampled during their stay.
Mint Tea
Often referred to as 'Moroccan whiskey,' mint tea is often the drink of choice when enjoying a Moroccan meal.
Moroccan mint tea is made using gunpowder tea, fresh mint, sugar and water and is seen as a sign of friendship in Morocco.
This can be attributed to the fact that Mint Tea is much lighter than coffee, and is a refreshing beverage that is served all day long in Morocco, meaning that there is plenty of opportunity for those exploring Morocco travel to enjoy this delicious beverage that is always prepared with love and care.
Those exploring Moroccan travel will find that the food available is inspired by interactions and exchanges with several other cultures and nations which has helped create some of the most original and delicious dishes available globally.