You want a fence around your garden but the ground is uneven. No problem. Just a need to approach the task from a different perspective. There are some steps here that will guide through setting up the fence on a sloipe.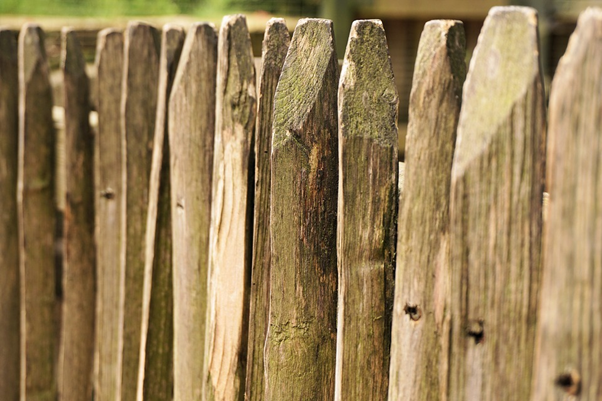 Set the Boundary
Many ways to approach this but I find a piece of string which rests on the desired boundary area works. Run a length of string along the boundary you want the fence installed. That's as simple as this step needs to be.
Place the Posts
Each post should be placed in the ground. While many professionals dig all the holes for the posts at once, this may not be the best choice. Once the posts are concreted into place, they may lean against the slope. To avoid this, consider installing two posts and a single panel at a time.
Prepare the Slope
Depending on how sloped the ground is, it may be necessary to dig out part of the slope. This will create a trench for the panel. Part of the panel is essentially dropped into the trench, reducing the size of the gap between the panel and the ground.
If the slope is very steep, gravel boards should be fitted between the posts. Not only do gravel boards hide any gaps, but they also prevent damage to the panels. Be sure to treat the boards before installing them to prevent soil rot. Many people choose to fit gravel boards even on flat ground.
Install the Panels
Each panel is erected between two posts. Never place the panels into the ground, as this will cause them to wear out sooner. Follow the string line to ensure the fence is erected in the right location.
When installing the panels, the slop of the ground may make it difficult to keep them level. However, it's imperative to make sure they are level to the ground. If they follow the slope, the fence panels are likely to fall over. Leaning fence panels are also unattractive.
Finish the Fence
Once all the posts and panels have been installed, double check that everything is even and level. Make sure all the gaps are covered with gravel boards. Many homeowners choose to cap the rails of the fence for a more finished look.
Fit capping rails on the top of each panel. Decide whether you want the posts to be flush or taller than the panels. Post caps should also be fitted to prevent wood rot. If the fence is not already stained or painted, you may want to do this now. Staining the wood is another way to increase the lifespan of a fence.
That should help you with fence on slopes ideas. Don't let uneven ground put you off having your fence added.