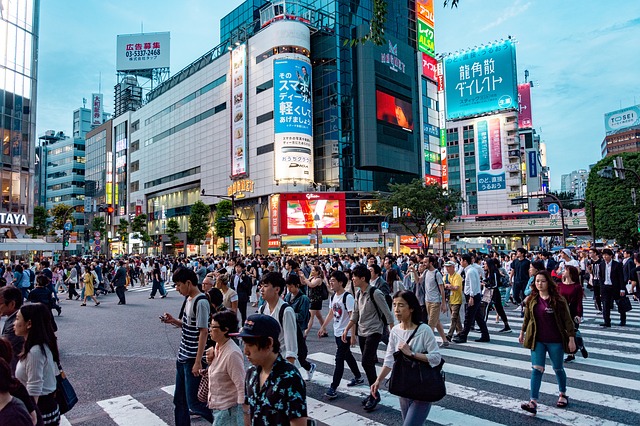 Japan is in the midst of a shocking and unprecedented tourism boom. In 2008, they set a target of reaching 20 million annual tourists by 2020. They hit that goal 5 years ahead of schedule in 2015.
By 2017, they'd already exceeded their goal by more than 8 million, when 28.7 million tourists visited the country. To put that into perspective, that's around double the number of tourists that visited just 4 years earlier in 2013 (10.4 million). This tourism growth rate is one of the highest in the world.
Since then, Japan has set itself a more ambitious goal. They've doubled their initial target and now hope to reach 40 million tourists by 2020. They've also made plans to focus more on the tourism market outside of Asia, as most of their annual visitors come from neighboring countries like China.
So, what's driving this incredible tourism boom? And why is the Japanese government so keen to increase tourism? Let's find out.
What's Driving Tourism to Japan?
Here are three things driving tourism in Japan:
Relaxed Visa Requirements
One of the main factors driving the tourism boom relates to visa requirements. As part of its efforts to boost tourism, the Japanese government made Japan more accessible by relaxing visa requirements. Chinese tourists, in particular, now find it much easier to access tourists visas.
Tokyo Olympics
The Olympics will take place in Tokyo in 2020. This has provided plenty of international media coverage for Japan ahead of the event, and lead to increased visitor numbers. Japan hopes to capitalize on the Olympics even more next year as even more tourists flock to the country to experience the event.
Influencer Marketing
Japan's tourism board has been working closely with influencers as part of its tourism marketing campaign. YouTubers, social media stars, advertisers, and bloggers have been publishing marketing content that shows off the country in its best light for hundreds of years.
Investment in the Tourism Industry
Japan is becoming a more attractive holiday destination for many tourists due to the diverse,rich, and unique cultural experiences on offer in the country.
There are plenty of things to do in Tokyo, from the iconic 'hanami' (cherry blossom festival),where visitors can witness the beautiful spring colors; to cutting-edge experiences like the 'Robot restaurant', where tourists can dine in style and witness a bizarrely entertaining show,complete with giant robots.
As investment in the tourism industry continues to grow, more and more small businesses are popping up to add to this list of exciting things to do. Tourists are never short of choice when it comes to amazing dining experiences, hotels, tours, and events. Visitors can easily find a list of these exciting things to do on sites like https://metatrip.com/top-things-to-do/tokyo.